Oct.17, 2012
in
Uncategorized
Hit web Counter can track blogs, forums and any other type of websites. This is a small guide with snapshots that will cover on how to put hitwebcounter tracking code on vbulletin Forum
First go to www.hitwebcounter.com website and get counter code button from below. A screen Shot is below.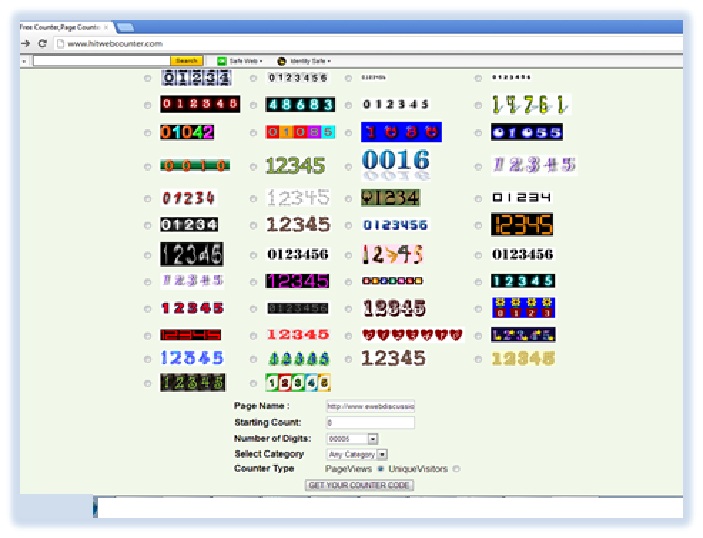 Now copy counter code from hitwebcounter.com as shown below.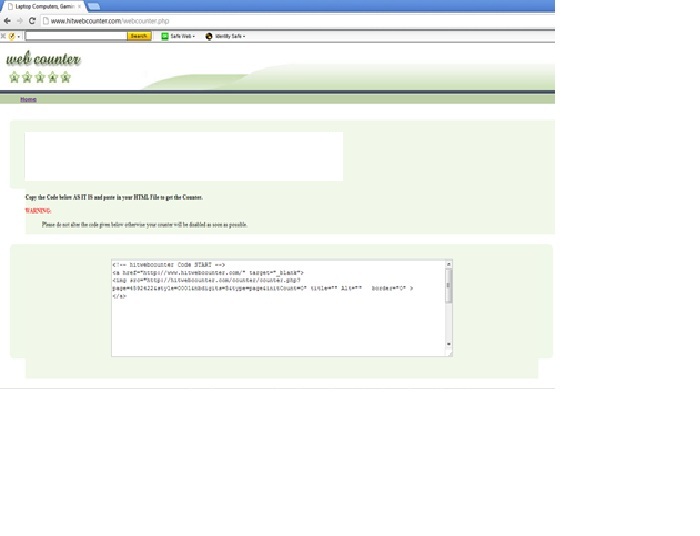 After copying the code go to the forum you want to install the code. For purpose of this example we are including snapshots taken during installation on http://www.ewebdiscussion.com.
Now open the admin panel of Vbulletin forum.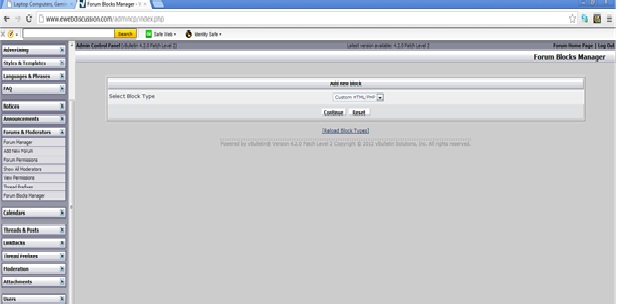 Now open the admin panel of Vbulletin. Go to the section Forums & Moderators and then Forum Block Manager. From here you will see the option to Add Block. After adding the block you have to name your block and put the code provided by hitwebcounter to the Content area. Make sure that you select HTML in Content Type. Just save it and your counter will be working immediately.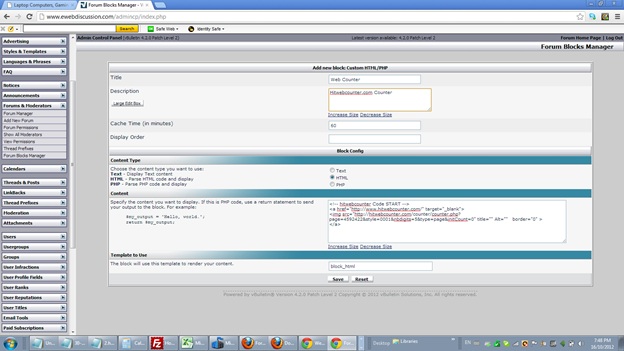 Here is the picture of the look and feel of your vbulletin Forum after you put Web Tracker on the Forum.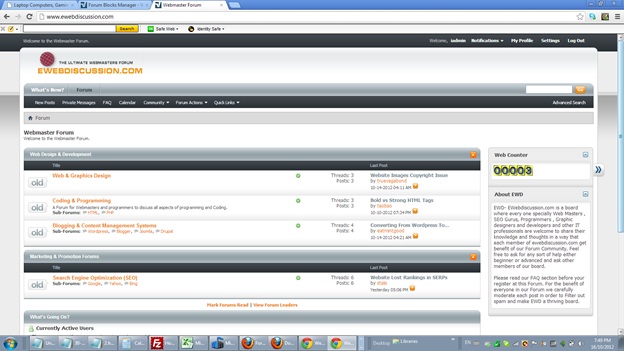 There can be other places on your forum where you may want to place counter. You can place it in the header or in the footer. From you admin panel go to Search in Templates from Styles & Templates menu. Here you can search for the word Header or Footer in Search for Text option. Once you will see the files you can directly put the Web Counter Code and it must immediately start working.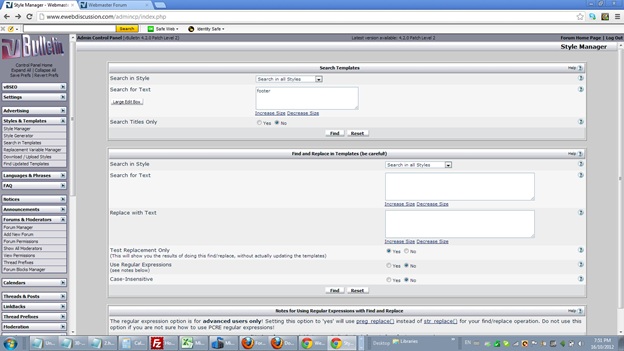 Comments are below